Certain food cuisines are so special that you absolutely should not miss them, especially if you happen to be visiting their country of origin. The cuisine of Hyderabad is one such cuisine and it combines the cuisines of several regions.
The Nizams of Hyderabad were absolute food connoisseurs and had mastered the art of slow-cooked, flavourful food that was full of meat, nuts, and spices. Hyderabadi cuisine is known for its variety of dishes. From biryani to kebabs, the royal Hyderabadi cuisine has it all.
Hyderabadi Biryani
No food list is complete without mentioning the Hyderabadi Biryani. An amazing mixture of mutton or chicken with richly spiced ingredients, this recipe is a stairway to heaven. People have never failed to come back for a second helping due to its rich flavour and delicious taste. People enjoy this dish so much that they don't mind consuming it for all three meals of the day.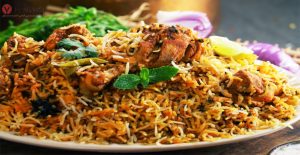 Tahari
The Hyderabadi tahari dish is made with succulent pieces of mutton dipped in aromatic spices and served with perfectly cooked rice. For those who love Hyderabadi cuisine and mutton dishes, this is a must-try dish that will satisfy your exotic food cravings. If you are looking to try something different then look no further than tahari.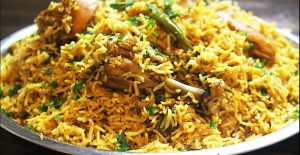 Talawa Gosht
Talawa Gosht is a spicy mutton fry that is crisp on the outside and juicy and tender on the inside. With its unique flavour and texture, it is impossible to resist. Known for its savoury and spicy taste, this Hyderabadi dish is quite popular all over the world. Hyderabadi style mutton fry is traditionally served with khattidaal. This combination is delicious and a real treat.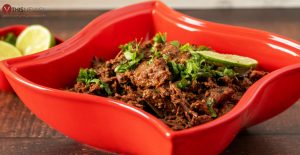 Pathar ka Gosht
Hyderabadi Pathar ka Gosht is one of the traditional delicacies that have won many hearts over the years. This dish is made from mutton, which is marinated for long periods, even overnight sometimes, and slow-cooked on a granite stone over coal for hours. This royal main dish will enhance any occasion you serve it for with its tender and juicy meat.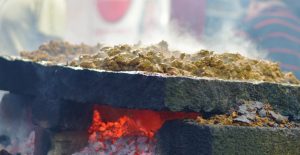 Hyderabadi Marag
This spicy mutton soup is generally served alongside Hyderabadi naan as a starter at weddings. Mutton that has been tenderly cooked and served in a spiced-up broth is truly a dish that shouldn't be missed by anyone. It is the perfect starter that you won't want to stop eating.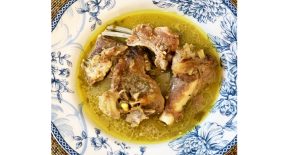 Paaya
Paaya is prepared with goat trotters and roasted spices. As a result, this dish is packed full of rich, succulent flavours. Serve it piping hot to fully experience its explosion of rich flavours. You're honestly missing out on one of India's best dishes if you have not tried this.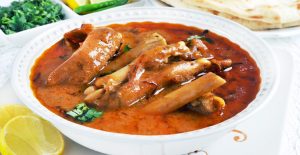 Kebabs
In Hyderabad, kebabs are known by different names and forms, including Reshmi, Seekh, Galouti, MurgMalai, and Boti. With queues forming outside Hyderabadi restaurants for smoky, succulent kebabs and mint chutney, this meat dish is considered a non-vegetarian's idea of heaven.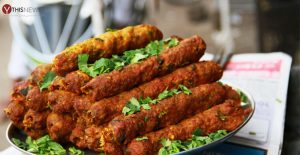 Baghaar-e-baingan
This is a popular vegetarian dish from Hyderabadi cuisine and pairs well with rotis, rice, or biryani. Baghaar–e-baingan consists of a nutty gravy of peanuts, tamarind, and sesame seeds. This brinjal gravy is often paired with biryani as a side dish. It is so delicious that you simply cannot resist a second helping.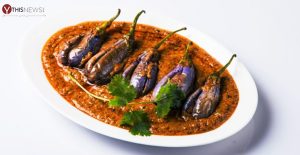 Mirchi Ka Salan
Usually served with biryani or any other rice dish, Mirchi Ka Salan is a slightly spicy, creamy and tangy curry. Additionally, it can be served with any Indian flatbread like roti, paratha or naan. Mirchi Ka Salan is one of the most beloved authentic Hyderabadi dishes. It has a distinct taste that you cannot get enough of.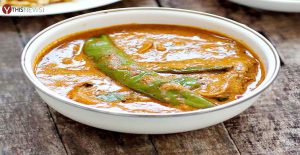 Khatti Dal
This aromatic dal dish from Hyderabad blends tanginess and spiciness to produce a balanced taste. Hyderabadi khatti dal pairs perfectly with steamed rice and pickle. Tamarind is the star ingredient of this dish, which gives the dal its zesty taste. There's nothing quite like a delicious serving of khattidal.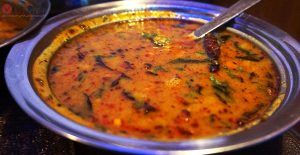 ALSO READ:  Hyderabadi Desserts That Will Satisfy Your Sweet Tooth