Traditionally, Haleem has been associated with Ramadan as well as Hyderabad. The art of cooking of Haleem is considered unique. A paste-like consistency is achieved by cooking the dish for nearly eight hours. You can tell how popular Haleem is by seeing the crowd eating it after they break their fasts in Hyderabad.
Throughout this month, Haleem is the most often heard word in the city and it also becomes a special delicacy that almost everyone in the city will crave. It's safe to assume that the majority of us have at least tasted Haleem and if you want to try the best of all, here is the list of the places you should try Haleem at least once.
1. Pista House
There are more than 10 Pista House outlets in the city and there are branches around the world as well. The Haleem from Pista House will definitely satisfy your taste buds with its unique taste. In addition to their mutton Haleem, Pista House is well known for its Badami Haleem.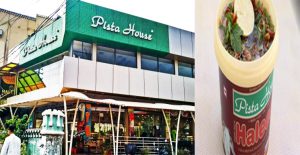 2. Shadab
Shadab undoubtedly serves one of the best Haleem you can find in the city. Its lack of ambience is totally made up by the Haleem it serves. Along with its mouth-watering Haleem, the restaurant serves a variety of dishes, including Chicken Kebabs and Mutton Biryani.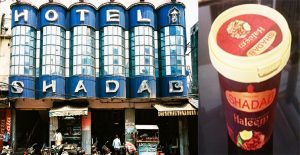 3. Shah Ghouse
Shah Ghouse is famous for not only its Hyderabadi biryani but also its Hyderabadi Haleem. It is definitely the most popular Haleem spot in Hyderabad. Along with cashew nuts, boiled egg, and deep-fried onions, the Haleem is also served with a generous amount of ghee.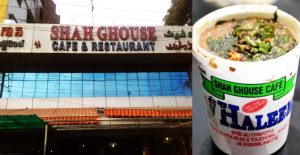 4. Hotel City Diamond
One can have a memorable food experience at Hotel City Diamond due to its highly palatable food and its beef Haleem that speaks for itself as far as taste is concerned. This place is known for its delectable food that can satisfy all food cravings.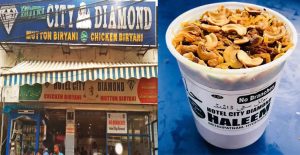 5. Sarvi Restaurant
Sarvi in Banjara Hills specializes in Iranian Haleem and is reputed to have the best Iranian Haleem in the city. In addition to its total hygiene and a strong brand image, it serves some of the best haleem that will blow your mind.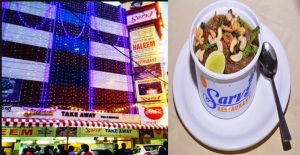 6. Rumaan Hotel
It is a known fact that Rumaan Hotel in Tolichowki serves some of the best beef Haleem in the city. In addition to being open until late at night, the Haleem here is priced reasonably and attracts people who can't get enough of the dish. A one-stop shop for all foodies.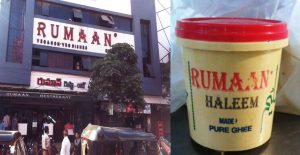 7. Paradise Food Court
The world-famous food court in Hyderabad with its Hyderabadi dishes is one of the best Haleem spots with a focus on great hygiene. The Haleem here is second to none. It is also worth noting that Paradise held a Haleem Festival earlier this year.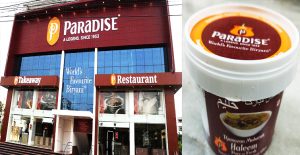 8. Behrouz
Haleem from this place just melts in your mouth thanks to its creamy texture. Behrouz has established multiple outlets across the city, and their Haleem is an absolute must-try. This place resembles the royalties of the ancient Nizams, right down to the packaging.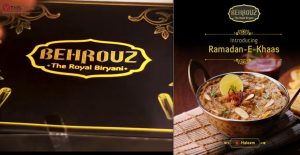 9. Café 555
Café 555 is best known for its exquisite taste of Haleem, which makes people revisit it again and again. With its affordable prices and great taste, this place has become a favourite among people.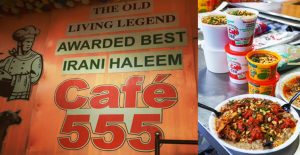 10. Mehfil
Mehfil is another popular restaurant that has been around for quite a long time. Hyderabadi Haleem served here is no doubt a celebration of spices and represents the true taste of Hyderabad. Its mutton Haleem is renowned across the city.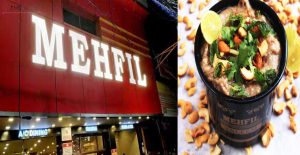 ALSO READ: Advantages of intermittent fasting in the holy month of Ramadan
ALSO READ: Hyderabadi Desserts That Will Satisfy Your Sweet Tooth