As the fortune finally laugh sufficient at water bodies with rains and inflows in the city and its surrounding this year and many of them have completely crammed with fresh flow of storage, the HMWS&SB has increased procurement of water from Himayath Sagar to Mir Alam Filter while scaling down dependency over Krishna.
The official caught up in euphoria over the crammed water bodies, are now claiming that there would be no shortage of water in the old city at least for the next two years as the two major freshwater reservoirs such as Himayath Sagar and Osman Sagar has replenished with fresh storage.
Spurred with the increased level of storage in the lakes, the officials at Mir Alam filter has increased the quantum of procurement from Himayath Sagar reservoir last week soon after the lake has started brimming due to incessant rains and heavy inflows from the catchment areas.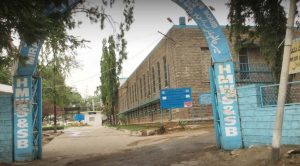 "Usually, the HMWS&SB procure only five MGD water per day from Himayath Sagar besides 18 MGD water from Krishna River that together translates into 23 MGD per day. However, witnessing a good storage in the lake this year, we have started procuring extra 6 MGD water from Himayath Sagar while dropping the quantum of procurement from 18 to 13 through Krishna River. This comes around 11 MGD from Himayath Sagar and 13 MGD from Krishna River that cumulatively stands at 24 MGD water per day. Nevertheless, reducing the pumping from Krishna River, the quantum of procurement is still up by one MGD compared to what the Mir Alam filter gets during ordinary days," explained Khader Mohiuddin, the General Manager, (Div-I), HMWS&SB.
"Tough there are evaporation losses remain but altogether the storage capacity is encouraging and there would be no issue of shortage of water at least for the next two years," he asserted.
There are a total of 65,000 connections under Charminar and Bahadurpura Constituencies and part of Rajendranagar and Malakpet areas. There are 300 tankers regularly shuttle between Mir Alam Filter to far end areas under the operational zone of Mir Alam Filter.
Explaining the reason behind reducing pumping from Krishna River, he said, "We usually prefer to get the supply through gravity from Himayath Sagar instead of pumping from Krishna River which is a costly affair.
​"Brimming of water bodies augurs well for the people of localities usually smarts under shortage of drinking water during scorching summer every year. Nevertheless, the need of the hour is to use the drinking water miraculously as the famous proverb says 'an ounce of prevention is worth a pound of cure.' The season of blazing sun is about to approach next and keeping the same into the mind, the people should avoid wasting drinking water during summer as there are still many areas which are not yet getting privileged with such basic amenity," said, Abul Fatah Syed Bandagi Badshah Quadri, Sajjada Nasheen Dargah Hazrath Syed Shah Bandagi Badsha (R.A.) Balkonda Shareef, Armoor, Nizamabad.