Reacting to the TRS leaders' allegations of blowing up the coals to the issue of mosques in secretariat unnecessary for political mileage, the opposition parties today have fire salvos yet again on the ruling party clamoring for more clarity.
Reminding the Chief Minister KCR and the government agencies that the state is being run under a democratic framework and not through the way of dictatorship, Osman Al-Hajri, a senior Congress leader said, "Taking wayward decisions like pulling the religious structures down is a disgraceful move."
On the first, he said, the KCR government has adopted the abrasive attitude towards the issue, however, when the avalanche of emotions brewed among the Muslim community, the regime tried to pacify them by releasing an apology with a cosmetic sincerity.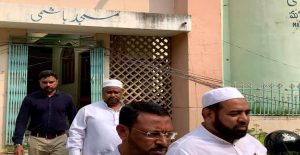 Disapproving the allegations made by the TRS leaders that opposition parties are fermenting the chaos in order to gain political mileage out of the controversy, he said, "It is the KCR government who have ravished the sentiments of both the communities by flattening sacred places."
Asserting that razing the recently built mosques in the name of redesigning the state secretariat is completely illogical, he said, "These structures were built not so long. They are neither obsolete nor are lingering into a dilapidated condition. Not withstanding the claim that the demolition was done after taking the religious groups and the political parties into confidence is a more deplorable act."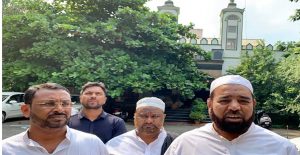 "By alleging that the opposition misleading the court & the people on the Issue, the TRS government itself exposed with trampling the religious rights in a secular state thereby reflects intoxication of power. Much hyped talk that Chief Minister having consulted with the religious leaders of affected communities before dismantling is neither supported by facts nor statements by the religious leaders. TRS Leadership should refrain from incurring wrath personally and on state by speaking against facts even in matters of places of worship," said, Moulana Syed Taraq Quadri, President All India Majlis Inquilaab-e-Millat (AIMIM).
"Moreover, nowhere does Home Minister's statement conveys remorse in his statement and always contradicts with the chief minister's statement by doling out facts. It raises basic question whether the home minister should be allowed to continue in cabinet not only to have contradicted with CM but also for hurting peoples sentiments," he argued.