The old city of Hyderabad is popular among Indians as well as foreign tourists owing to its world-class monuments and ancient historical spots. Historic places and monuments of the Old City define the very essence of Hyderabad, as well as the tradition and culture it holds.
If you love visiting new places then the following are some of the most incredible monuments in the Old Citythat are definitely worth visiting.
Charminar
Located in the Old City, Charminar, which means 'four towers,' is one of the most iconic monuments in India. The Charminar is an excellent example of Islamic architecture, showcasing its most distinguishing features to tourists.Upon entering this monument, visitors will find plenty more to marvel at, including the beautiful engravings and decorations.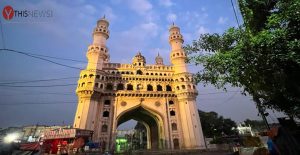 Purani Haveli
The Purani Haveli is a part of the history and culture of Hyderabad, displaying some of the finest forms of craftsmanship available. Known for its spectacular art and talent exhibits, Purani Haveli serves as a museum and is a significant part of Hyderabad's golden age. The building is full of great historical treasures.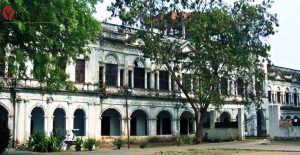 Mecca Masjid
The Mecca Masjid in Hyderabad is the city's oldest and largest mosque. It was built in 1614 by Muhammad Quli Qutub Shah but was only completed in 1694. The majestic exterior of the Mecca Masjid is truly a marvel. Its beautiful structure can accommodate up to 10,000 people at any given time.
Salar Jung Museum
Salar Jung Museum is one of the crowning jewels of Hyderabad and is a relic of history located on the banks of the Musi River. Besides being among the country's three national museums, it is also among the largest at 10 acres and two floors.More than one million paintings, sculptures, carvings, manuscripts and artefacts make up the museum, some of which date back to the first century.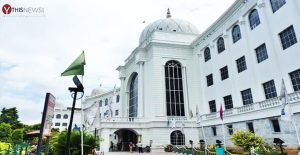 Chowmahalla Palace
Two massive courtyards and a grand dining hall called the Khalilawat make up this magnificent monument. During the Nizams' reign, this magnificent monument served as the official residence of the Nizams of Hyderabad. The Chowmahalla Palace is a sight to behold because of its magnificent architecture.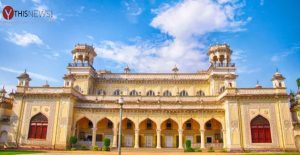 Taj Falaknuma Palace
Taj Falaknuma Palace is situated around 2000 meters above the city of Hyderabad. As Nizam's former royal residence, the palace now serves as a luxury heritage hotel with five stars. Taj Falaknuma Palace treats every guest like royalty with its sheer opulence and elegance.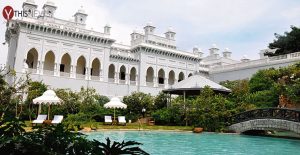 Taramati Baradari
Located at Narsingi and just outside the Golconda Fort, the Taramati Baradari is one of Hyderabad's most popular monuments. Taramati Baradari comprises a music hall with 12 entrances and it served as an auditorium. The pavilion-styled monument is situated on a hill, which offers a beautiful view of its surroundings. Its hall is beautiful and spacious.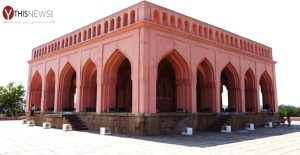 ALSO READ: Hyderabadi Dishes That Will Satisfy Your Cravings